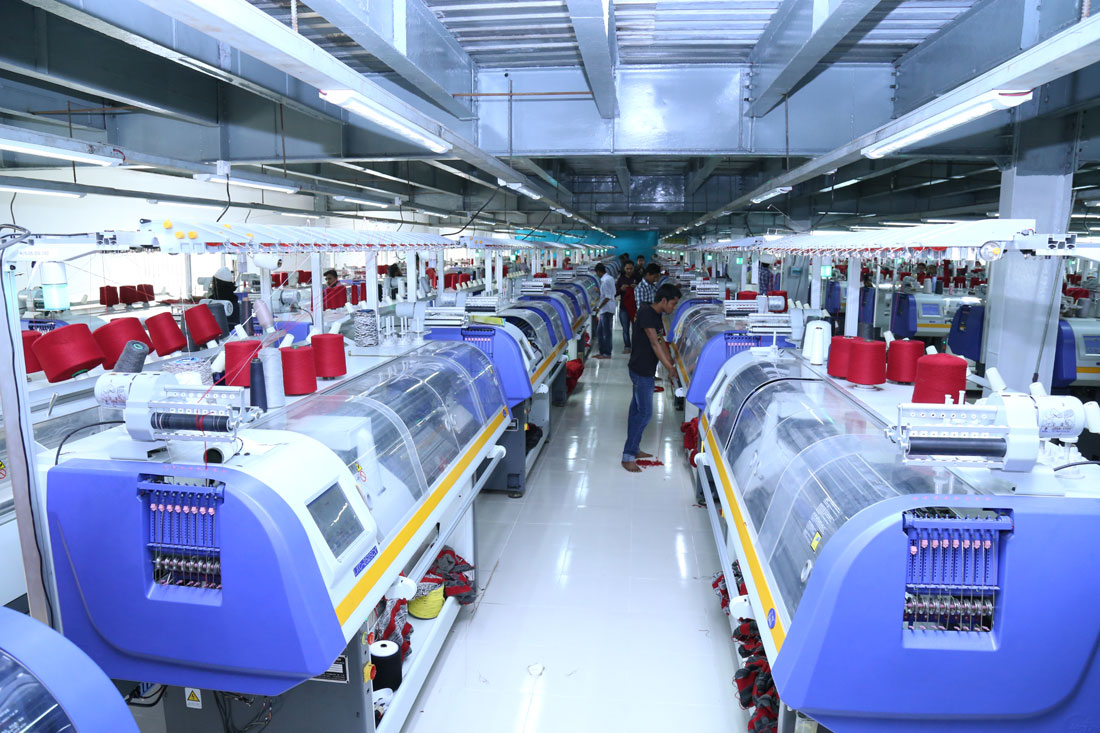 We are producing sweaters by our fully computerized Jacquard machines. This is a 100% export oriented sweater industry. We don't allow child labor. Most of the workers are highly skilled and rest all are skilled in their own duties. Any sort of sexual harassment, admonishment and also corporeal punishment are absolutely prohibited here. We never make any separation of color, religion, and nation/nationality during the recruitment time. Especially our management body is most active and spiritual as each one of the official staffs is very experienced, efficient and dutiful. We follow the local, BGMEA and ILO rules and regulation. Moreover, we are very much strict to the quality and commitment as we consider it our main capital of business. Hence, one can trust our business principle undoubtedly .SWEATERS LTD classifies and work with suppliers who in the manner of commerce abide by local laws and have ethical values well suited to their own. The basis for the various parameters that comprise the code of conduct are drawn from the following:
1. Ethical Trading Initiative. 2.Business Social Compliance Initiative 3 . Global Sourcing principles of Key Customers 4. ILO Conventions 5. Local Legislation ,W is fully aware of the fact that this has increasingly become the responsibility of the industry itself. An Independent Compliance Management Team to implement, monitor, audit and review the activities is at exertion.
STYLE & DESIGN: Jacquard knit, rib, drop needle, diamond, cable, pine apple, drop, auto mine, zigzag, pointal, biscuit diamond, combo, fancy cable, allover cable, etc. as per buyer's requirement.RAW MATERIAL: Noble natural fibers like cashmere, merino, wool, angora, and cotton as well as manmade fibers like rayon, viscose, polyester, nylon, and acrylic in their pure forms as well as blends are sourced from the best mills inland and over the world a fit. Origins follow as Bangladesh, Italy, UK, China, Korea, and Taiwan. Trims and accessories are sourced from suppliers whose competence regarding product performances, safety and quality is globally accepted. Yarn, trims and accessories of international standards are being produced in Bangladesh also and SYL (Sweater Division)makes use of those whenever practicable.USING YARN: 100% Acrylic (Normal), 100% Acrylic (Mélange), 100% Acrylic (Nap), 100% Acrylic (Cotton Like), 100% Acrylic (Cashmere Like),100% Acrylic (Chenille), 100% Acrylic (Smiling), 85% Acrylic 15% Wool,70% Acrylic 30% Wool, 50% Acrylic 50% Wool, 30% Acrylic 70% Wool,100% Cotton, 50% Cotton 50% Acrylic, 45% Cotton 55% Acrylic, 80% Acrylic 20% Nylon Etc. Yarn source is from our own company.   The normal lead-time is for local yarn & accessories sources from 6o –90 days & for imported yarn & accessories are from 90-120 days.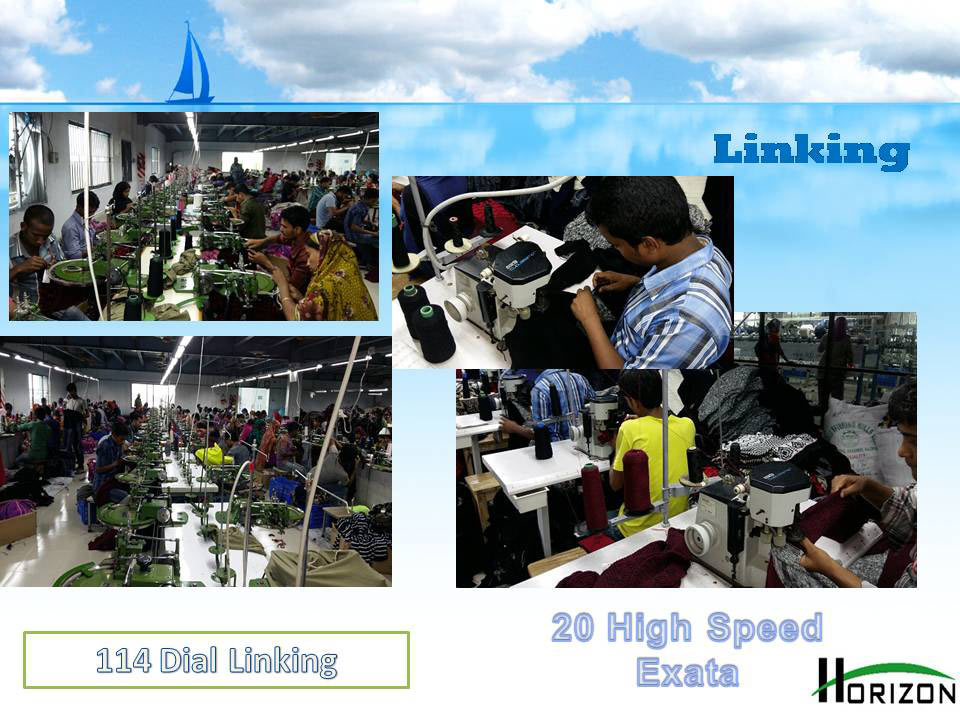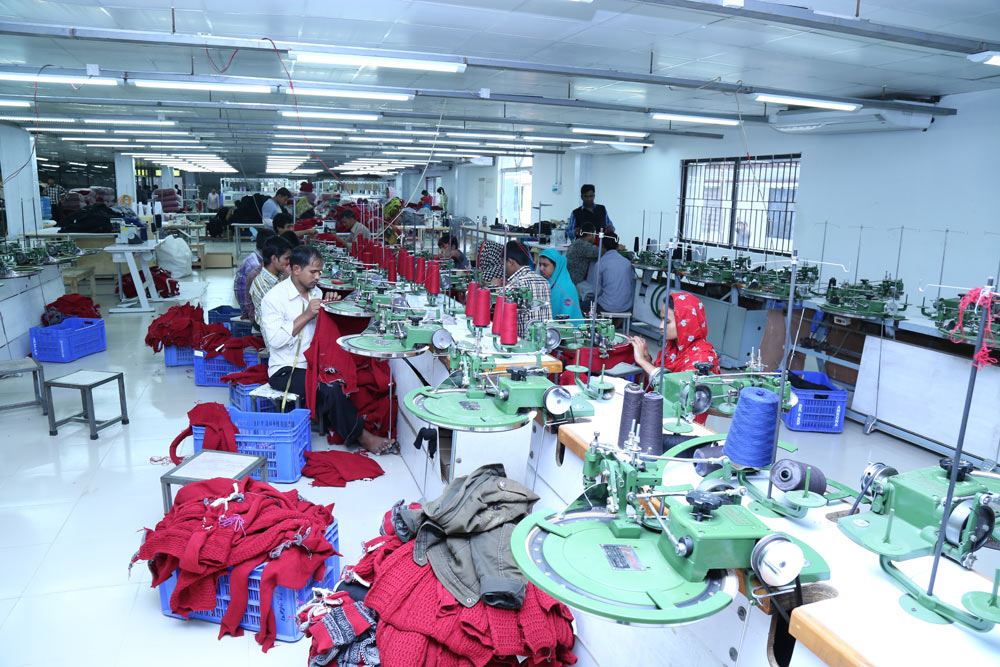 DESIGN & DEVELOPMENT: Sweater Division associates its clientele in rendering designer sketches, pictures as well as original samples into counter samples. These samples are developed using yarns sourced by the customers or SYL Sweater Division based on the requirement of customers.  Sweater Division does present its Developed Samples for two seasons in a year. Developments are pulled together based on SYL Sweater Division insight of what they can sell to their customers and aptness for accumulated merchandising. A separate sampling department enables quick gyrate of sampling curriculum. Sweater Division has taken the strategy to satisfy its valued customers from anything-to-everything method in the sweater business. We know that apart from keeping the traditional use of sweater as a provider of warmth and comfort, it is now also being used as outerwear, casual wear and fashion wear. This has resulted in more refined and stylish apparel that is sophisticated in appearance and luxurious in feel. Sweater Division has successfully assimilated these changes and can meet the needs of its customers across all these manifestations. All size groups are OK with us and we supply "SAFE" garments.