To provide comprehensive buying, sourcing, design & product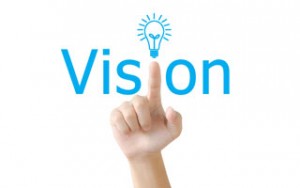 development services, with a guarantee of quality, competitive pricing, quick turnaround times and world class service.
Mission: To be a profitable brand that offers quality garments through different value added services in yarn to finished products within a reasonable price for beautifying peoples of the world.
Goals: Horizon Group has established short term and long term goals for achieving it's vision. In the short term period we have following goals.
Short term goals: Within 2 to 3 year's periods, Horizon Group wants to achieve the following goals-
Horizon Fashion Wear Limited transform to 80 lines garments factory for producing 100,000 pieces of basic or it's equivalent critical products per day.
Sahaba Yarn Limited (SYL) completes dyeing of 80 Tons yarn per day.
Horizon knitting unit produces enough fabrics for satisfying total demand of Horizon Group from it's internal sources.
Horizon Sweaters Limited will run and capture certain percentage of market share through utilization of backwards linkages.
Horizon group creates job opportunities of 3000 semiskilled and unskilled labor forces eliminating unemployment problems.
Horizon Group enlists with Dhaka Stock Exchange (DSE).
Long term goals: Within 5-10 years periods, Horizon Group wants to achieve following goals-
Horizon Group explores as the appearance, durable and serviceable apparel industry in Bangladesh enjoying 10% market share in Bangladesh and world class buyers recognizes as partner of choice.
Horizon Group establishes itself as profitable and solution of unemployment problems of unskilled labor forces in Bangladesh.
Core values:
Integrity: The Integrity Principle is the overarching principle for effective Company synergy and high Company performance. The primary meaning of 'integrity' is 'wholeness'.
Commitment to Services: It is important to develop commitment to the overarching Integrity Principle at the onset.
Empowerment: The Company must empower the people and the people systems so that they operate in tandem and seamlessly for high performance.
Versatility: The Versatility Principle is consequential upon the Empowerment Principle. The Versatility Principle emphasizes the importance of ensuring adaptability, responsiveness, flexibility, innovativeness, vitality, and spontaneity of the people and integrating systems.
Integration: The change framework and technology should explicitly address issues of integration of the elements, sub-systems or people attributes for ultimate high performance.
Corporate Social Responsibility: actions that appear to further some social good, beyond the interests of the firm and that which is required by law." CSR is a process with the aim to embrace responsibility for the company's actions and encourage a positive impact through its activities on the environment, consumers, employees, communities, stakeholders and all other members of the public sphere who may also be considered stakeholders.
Objectives:
Horizon Fashion Wear Limited has the following objectives:
To gain confidence of Buyers through best of services.
To be the tag Carrier of Made in Bangladesh.
Management:
Mr. Mir Mobasher Ali is the Managing Director of the company. Under his leadership three other directors, sixty skilled and highly professional staff along with one thousand workers have been managing day-to-day work performances.